Sistema de sueldos para productora de publicidad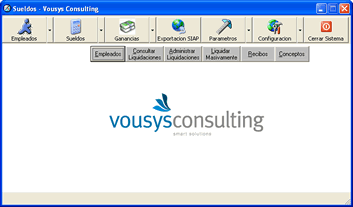 31/05/2007
Sistema de sueldos para productora de publicidad
Sistema de Liquidacion de Sueldos y jornales diseñado especialmente para productoras de publicidad que necesitan mantener el legajo unico de los empleados pero asignandolos y desasignandoles de publicidades para realizar sus liquidaciones.
El sistema incluye desde la liquidacion de haberes (Masivas e Individuales) hasta la generacion de los recibos, del Bolo SICA, del libro Ley, Informe para el sindicato,Borrador del F931, Distintos tipos de informes, Parametrizacion de conceptos , Modulo de Liquidacion de Impuesto a las ganancias y Modulo de exportacion al SIAP.
Check out here all the proyects that they ask for us to rock!
... Don't go away without seeing all our projects! Check them out here
Web (151) , Mobile (7) and our Products(17)
Go to Top
We rocked their idea
to these cute people