Development of applications and websites.
Admin my time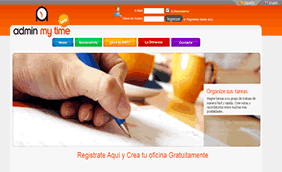 PHP
Firefox
Chrome
16/04/2009
Admin my time
Admin My Time es un sistema para la gestion de la oficina. Este desarrollo es propio de Vousys Consulting y es un servicio gratuito para cualquier usuario.
AdminMyTime.com te permite crear oficinas de trabajo , los integrantes que la componen y asignarles tareas a cada uno para luego hacer el seguimiento de éstas, controlando cuantas horas le llevo a cada empleado, entre otras funcionalidades.
... Don't go away without seeing all our projects! Check them out here
Web (683) , Mobile (14) and our Products(26)
Go to Top
We rocked their idea
to these cute people