Development of applications and websites.
E-learning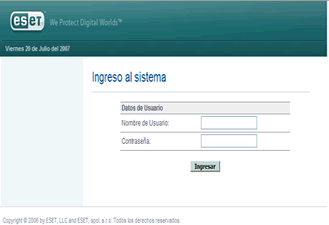 PHP
Firefox
Chrome
20/06/2007
E-learning
E-Learning desarrollado para ESET Latinoamerica.
El sistema es totalmente autoadministrable por el cliente y le permite a los Partners poder realizar las guias interactivas, consultar documentos, y aprender paso por paso a su tiempo y en el momento que ellos dispongan.
EL sistema permite tambien el seguimiento de un partner,
Check out here all the proyects that they ask for us to rock!
... Don't go away without seeing all our projects! Check them out here
Web (183) , Mobile (14) and our Products(26)
Go to Top
We rocked their idea
to these cute people