Development of applications and websites.
Web system for consortium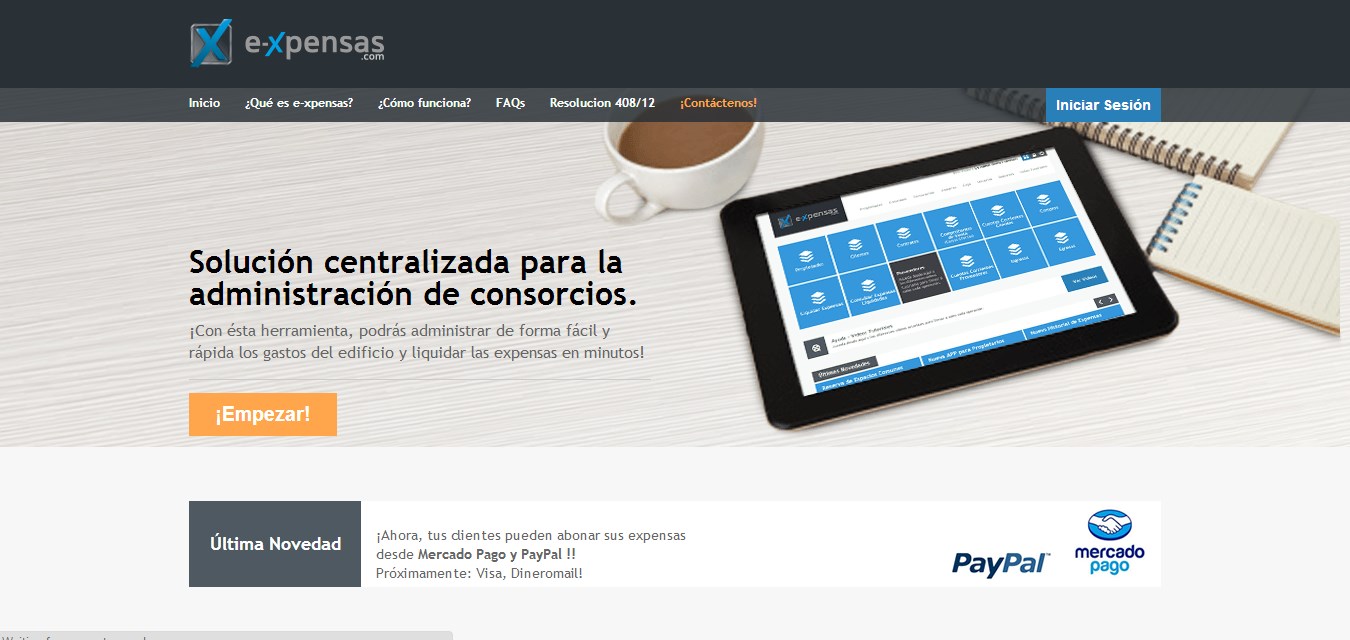 PHP
HTML5 / CSS3
Firefox
Chrome
01/02/2012
Web system for consortium
Go to website
System Highlights
Issuance of common and special assessments on the same ballot
Amounts of individual assessment per property
Multiple accounts of expenses for building
Current accounts of owners unlimited
Control of expenditure for each separate individual owners and the administrator
Panel of independent access to own where you can view liquidations
Management expense , its supporting documents , as well as your checking account.
Current accounts of suppliers
Current accounts several ( self-managing from the chart of accounts )
Checks held
Plan for self-managing user accounts
Subdaily accounting of income and expenses, sales taxes and reports
Lists of defaulters
Reminders of maturity for e- mail
Total export of any data table to Excel
Multi- corporate : In case you also settle rentals , the system can work
with several companies assigning each property according to their percentage of ownership.
Totally self-administered functional units.
Contract Administration .
Monthly rentals and automatic billing .
Complies with Resolution 408 SECGCYAC
... Don't go away without seeing all our projects! Check them out here
Web (683) , Mobile (14) and our Products(26)
Go to Top
We rocked their idea
to these cute people